Botanical Garden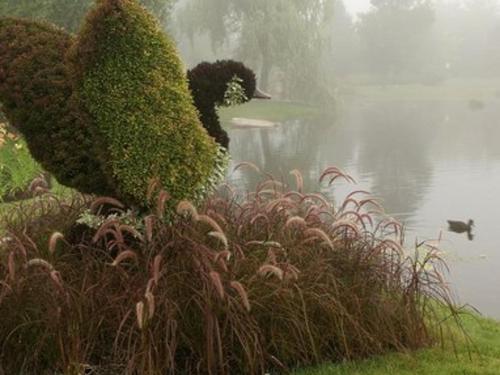 While you're visiting the Edmundston Area don't forget to visit the #1 attraction in Edmundston, the New-Brunswick Botanical Garden is situated in St-Jacques near Edmundston.
Each year, you will always find something different. The Garden includes 11 thematic Gardens and 2 mosaicultures on more than 20 acres of land along the Madawaska River. Luxurious vegetation and impressive Mosaicultures makes for a truly peaceful oasis, ideal to indulge your senses.
To enhance your experience, visit the medicinal and aromatic plant garden to see more than 100 species of therapeutic, cosmetic and cultinary plants. The Herbalist's shop, houses a kitchen for processing.
Throughout the season, guided tours as well as gardening and horticulture workshops are offered by reserving.
The Butterflies of the World exhibit is another great place to admire hundreds of butterflies in a splendid decor of tropical plants, located in the Visitor's center.
Photo credit: André Gallant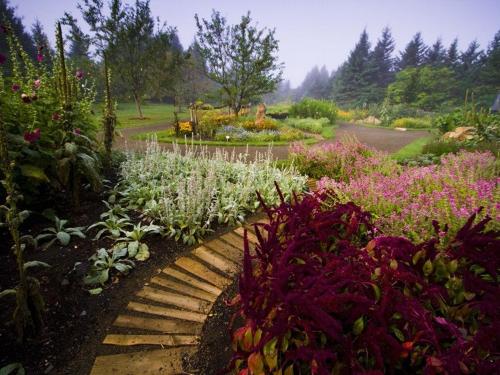 Discover the unique Celestial garden, a contemporary stone circle where Nature and Humans come together in a creation and explorative demension. Linked to Astronomical observation sites from every continent, Khronos, an interpretation site exploring time and space, is a laboratory, observatory, compass and place to contemplate artistic beauty. A range of activities awaits you at this one of a kind experience.
Many cultural and artistic activities are planned throughout the season. Enjoy multimedia and popular movies shows, painting and photography workshops, wood sculpting demonstrations. For more information you're welcome to visit their website: www.jardinnbgarden.com
"La Foire Brayonne"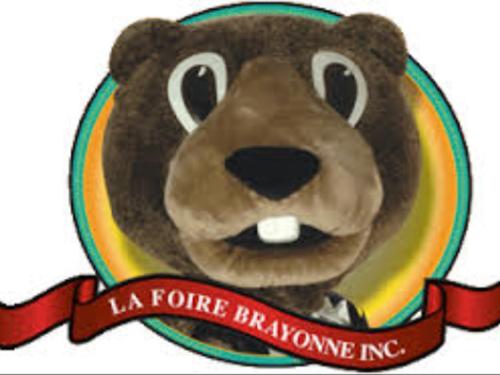 The Foire Brayonne is considered on of the largest Francophone festival east of Quebec. Set on the banks of the Saint John River, the faire is principaly a celebration of the residents called "Brayons and Brayonnes", and is a way for them to express their culture and history.
When you get there, you absolutely need to taste the resgion's traditionnal dish: The "Ploye", or buckwheat pancakes, if you prefer. Smothered in butter, cretons(traditional meat spread) or brown sugar.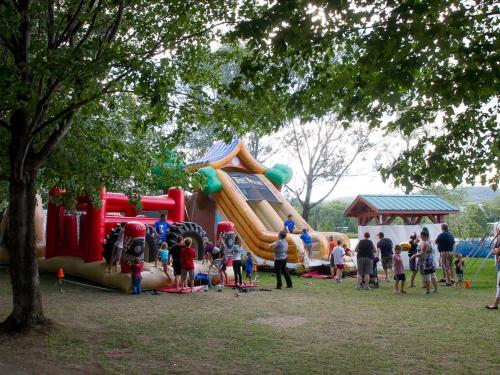 Your little ones will have a blast in the Children's village, which has games, music, educational presentations, face painting and various activites. They'll also be thrilled to meet "Typique" the friendly porcupine mascott.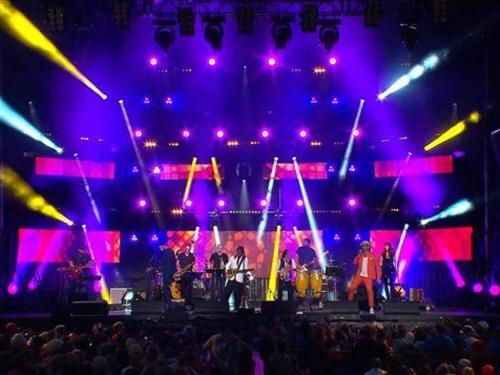 The 5 day event features regional musicians and singers as well as North American celebrities. On the Friday, don't miss the celebration called "Party du Parking", with music on place, people enjoy the dancing & singing along. (Must be 19+).
The Foire Brayonne is a perfect opportunity to socialize and discover different facets of the region's culture. Share the Brayon's enthusiasm and "Joie de Vivre" , come join the party!
For more information, visit their website : www.foirebrayonne.com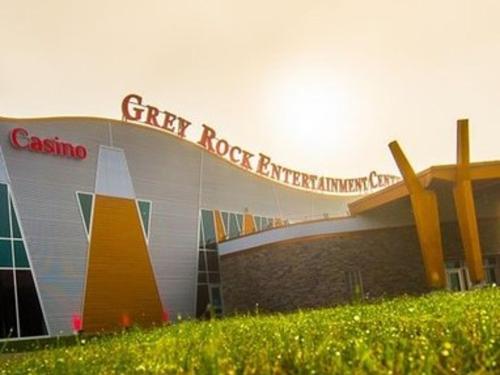 Located just outside of Edmundston NB, Grey Rock Casino is a modern, state of the art Casino, Bingo and Dining experience!
Offering over 140 slot machines and two electronic table games (including blackjack).
A spacious Bingo Hall with room to seat over 400 bingo players and Electronic handheld Bingo devices that let you play more than 30 cards along with your traditional paper cards…all at the same time.
Currently there are two dining options:
Every Day their Fiddlehead Café Restaurant offers great daily specials along with a solid menu of favourites like burgers, poutine, wings, nachos and more….
You also have to try their steaks at the newly opened Valley View Restaurant, located on the 2nd floor of the casino!
Farmers market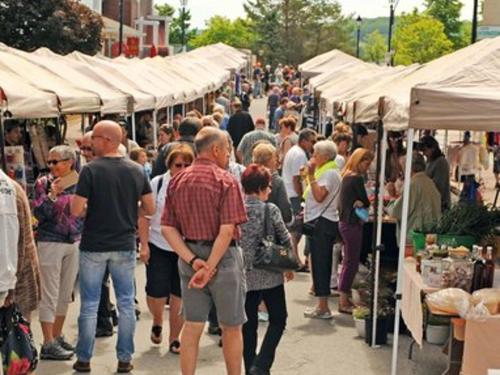 Jewelries, arts and crafts, local produce, homemade products and much more!
Every Saturday morning, from June 20, frome 8:30 am to 1 pm, Court Street.
Photo credit: Digiphoto
Petit-Sault Blockhouse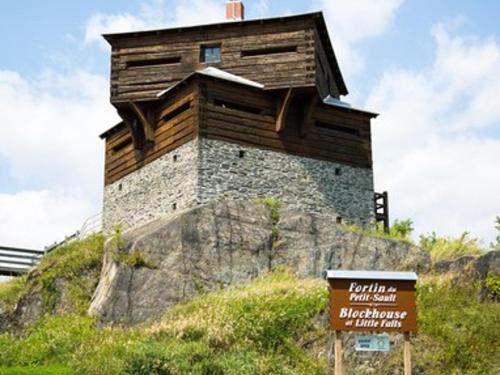 Reconstruction of a blockhouse that was built during the Aroostook Bloodless War opposing the United States and Great Britain.
Built in 1841 at the height of the boundary dispute between the United States and England, this small fort was part of a defensive line that extended as far as Quebec. Destroyed bye lightning in 1855, it was rebuilt in 2000, in accordance with the original specifications.
Dates of operation:
End of June until Labor Day
From 11am to 7pm
Photo credit: Fullhouse Media